Five of the most iconic football kits of all-time
Posted on November 26, 2019
As all fans know, a football shirt is more than just a shirt. The plainest kit can become a vessel for euphoric emotion when worn by a winning side, while even the most lavishly designed shirt can't cover up the disappointment of a dismal defeat.
That's why the combination of a classic shirt and a truly exceptional team feels so special to football fanatics – when you find a truly iconic kit, just looking at it can summon up memories of winning goals and incredible skills, and wearing it is like putting on a piece of sporting history.
With this in mind, the team from ​iSports API​ have put together a rundown of five of the most iconic football kits of all time, digging into what they have come to represent for fans all over the world – and why they will never be forgotten.
Liverpool FC – 1982
As any Reds fan will tell you, Liverpool FC are a club with more than their fair share of historic moments to choose from, and an equally generous selection of iconic kits to pick out. However, few are more instantly memorable than the instantly recognisable pinstriped design they sported during their glory days in the 1980s.
Emblazoned with the distinctive Crown Paints logo, this striking shirt conjures instant memories of the Red Machine in full effect, with players like Ian Rush, Alan Hansen, Phil Thompson, Graeme Souness and King Kenny Dalglish driving the side to First Division and European Cup glory, as per iSportsAPI football data.
Although the white pinstripes on the famous red would only last for a few years, from 1982 to 1985, it has become so associated with success at Anfield that the side has revived the look for the 2019-20 season – and Scousers everywhere will be hoping that they prove to be a lucky omen as they compete once again for a long-overdue league title!
Brazil – 1970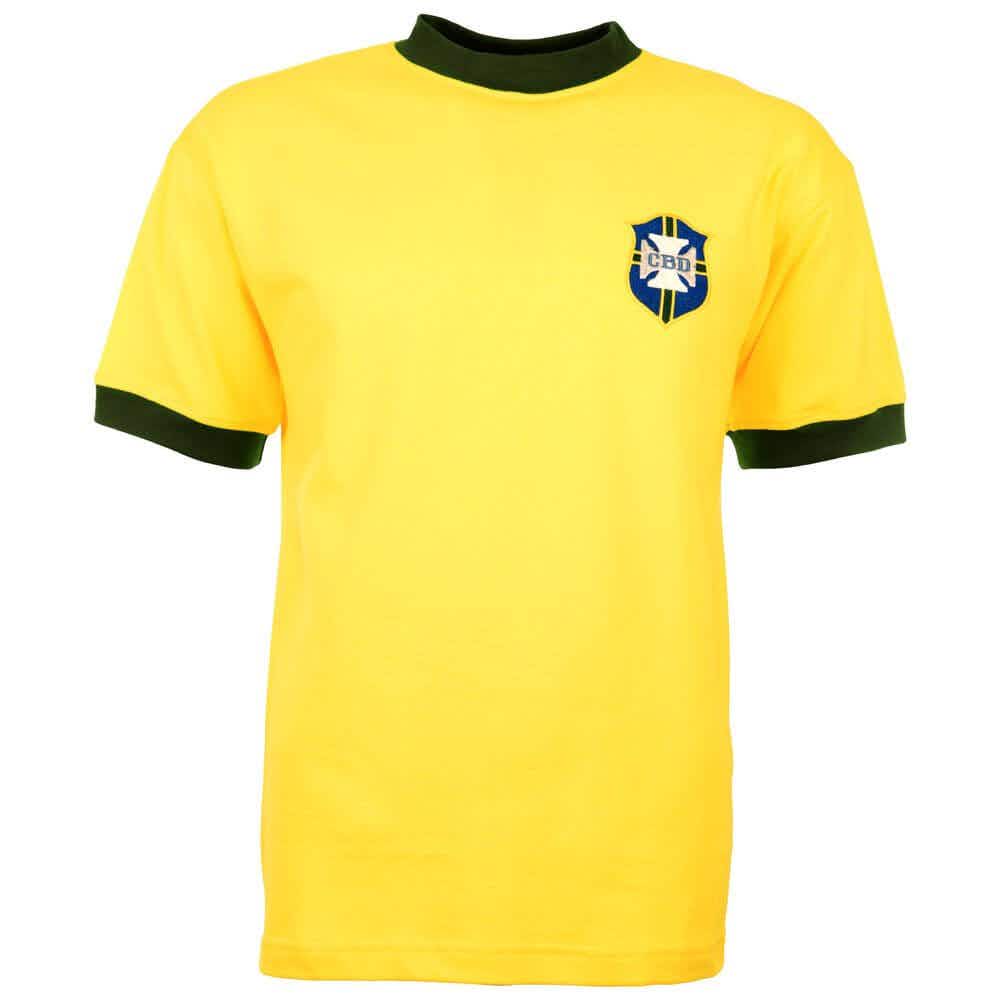 This list is all about picking out legendary kits worn by legendary players – so how can we leave out the one worn by the man who perhaps remains football's most enduring icon?
To be fair, there are endless reasons why the Brazil side who competed in this classic yellow-and-green kit at the 1970 World Cup in Mexico ended up as superstars of the sport. From the attacking talents of players like Jairzinho, Rivelino and captain Carlos Alberto, to their defeat of reigning champions England, there was much to remember about the side who earned Brazil the right to keep the Jules Rimet Trophy for good.
But even so, it's hard to see this shirt without thinking of one name – Pelé. For this was the World Cup that Edson Arantes do Nascimento cemented his reputation as maybe the greatest player of them all, being named player of the tournament and becoming the only man ever to win the World Cup three times.
What could be more iconic than that?
Barcelona – 1974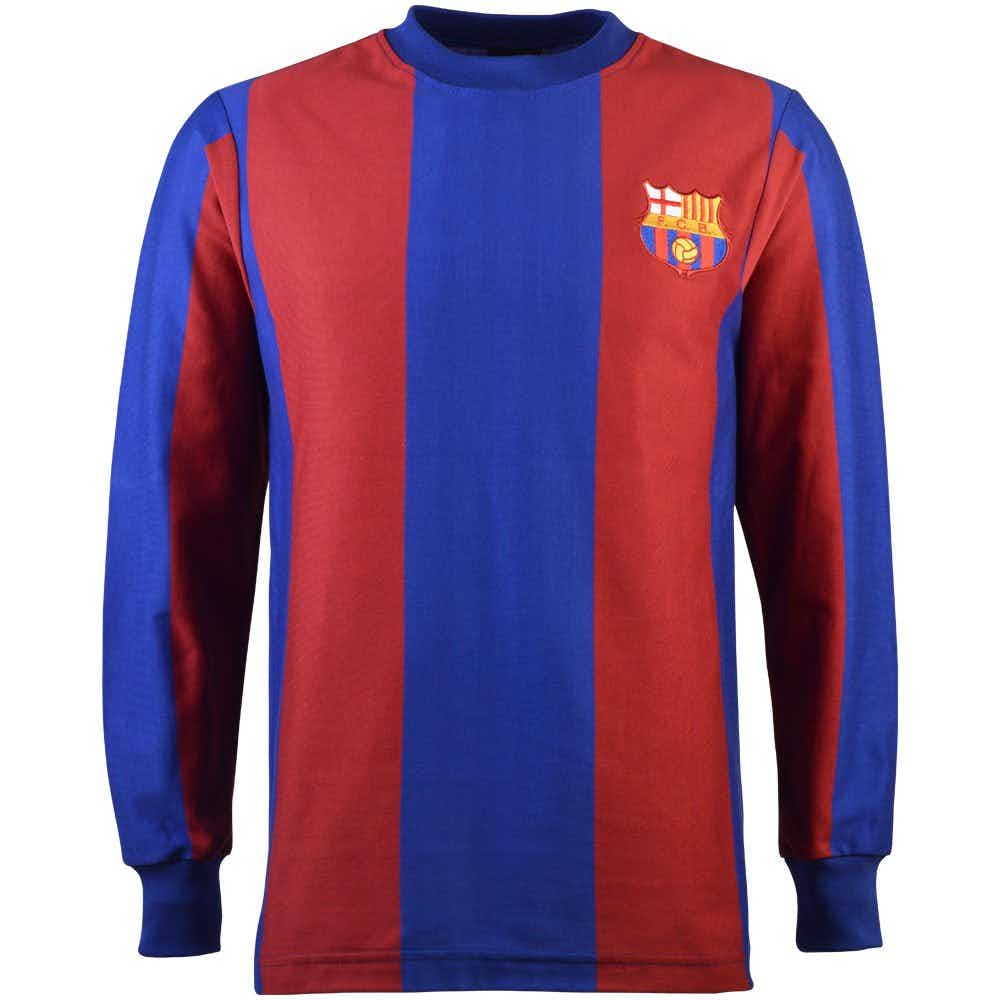 You couldn't have a list of the most iconic football kits of all time without at least one entry from the legendary FC Barcelona, purveyors of the greatest red-and-blue kits of all time (with apologies to Crystal Palace fans).
The incredible purity of that classic striped kit is such that the Catalan club were able to maintain a tradition of keeping the shirt free of commercial sponsorship for 111 years, creating a real sense of timelessness around their aesthetic, according to iSports API.
With so many iconic Barca kits to choose from, we've gone for the edition worn by their 1973-74 side. Why? Because this was the shirt worn by the indelible Johan Cruyff in the year that he led the Blaugrana to their first La Liga title since 1960, thrashing bitter rivals Real Madrid 5–0 at the Santiago Bernabéu and being named European Footballer of the Year along the way, that's why!
Argentina – 1986
The blue-and-white stripes of the Argentina national side are difficult to ignore in any conversation about iconic kits – especially those worn by Diego Armando Maradona, one of Pelé's few rivals for the title of football's greatest icon.
Even so, it's hard to think of a football shirt with so many specific memories attached as the kit worn during Argentina's 1986 World Cup campaign in Mexico, during which Maradona created some unforgettable moments – both good and bad! – as he practically single-handedly hauled Argentina to the title
Although the 3-2 final victory over West Germany was a hugely memorable encounter, the tournament will always be best known for Argentina's intense 2-1 victory over England in the quarter-final – during which Maradona first scored the infamous "Hand of God" handball goal, before following it four minutes later with a virtuoso solo effort that became known as the "Goal of the Century". That's a lot of legacy for one player and one shirt to hold!
England – 1966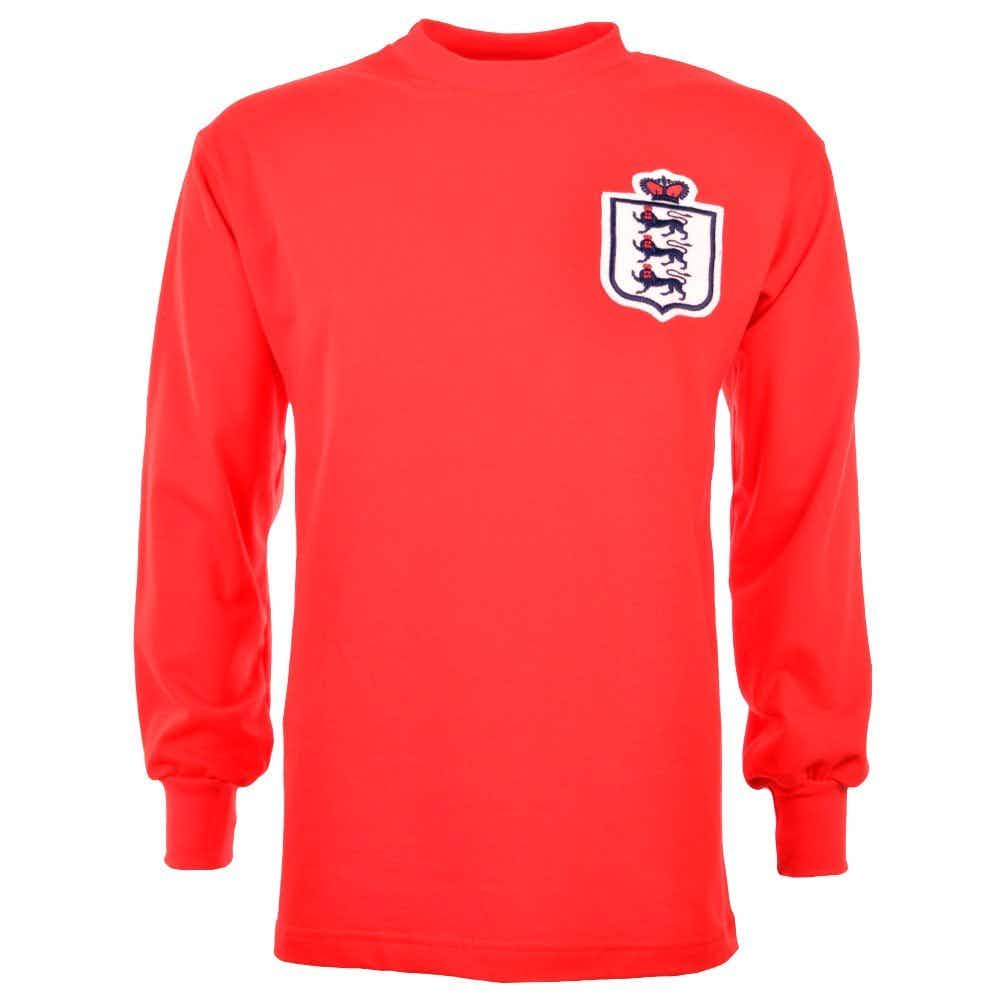 Perhaps it's true that England's unassuming red long-sleeved kits from 1966 don't have the same cultural weight worldwide as many of these others – but for those born and raised with stories of Gordon Banks, Geoff Hurst and Bobby Moore, there is no shirt that means more.
For generations of England fans, the kit worn by the national team's only World Cup-winning team has become both a promise and a curse. It's a constant reminder of the 50-plus years of despair and disappointment that fans have felt as England have fallen short in every subsequent tournament – but it's also a beacon, a symbol of what's possible, and how much it would mean if history were to repeat itself.
That's why generations of England fans will continue to revere and wear this shirt for years to come, even if their fathers weren't even alive during that 4-2 final victory over West Germany in 1966 – because it's come to represent everything they hope for, as per iSports API.
And if that's not the true meaning of the word "iconic", we don't know what is!