Salomon Kalou failed to obtain work permit for Aston Villa move
Posted on February 05, 2020
Hertha Berlin striker Salomon Kalou's move to Aston Villa during the January transfer window fell through due to work permit issues.
Kalou scored 60 goals and laid on 44 assists during 254 appearances for Chelsea, winning the Champions League and Premier League during his time at Stamford Bridge, according to iSports football API.
The 34-year old was set to make a return to the Premier League but failed to obtain a work permit due to not having played enough games for the Ivory Coast in the past two years.
(If you are looking for a data provider, then you might need an API. iSports API, covers almost all ranges of football games with livescore, standings, events, line-ups, pre-match odds, statistics)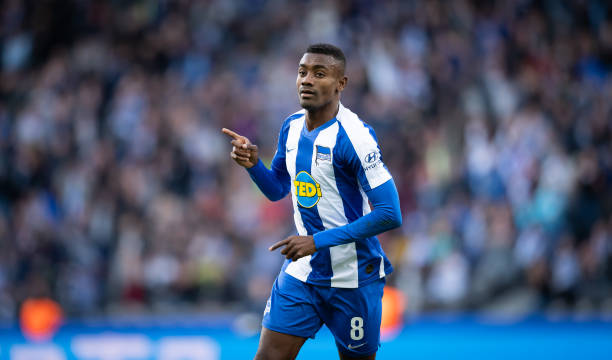 For a non-EU player to be registered as a player in England, they must have played between 30% and 70% of the international games in that period.
Kalou would have been linking up with former teammate John Terry at Villa Park.
Speaking to Berliner Kurier, he said: "England would have tempted me very much.
"I received a call from my good friend John Terry, I would have liked to play under him.
"We tried until the final hour if there was a possibility.
"But I'm not a European and don't play for the national team anymore. That was the problem."
He has been at his current club since 2014 according to football results API provider iSports, but has fallen out of favour with manager Jürgen Klinsmann.
(Start free trail with you long-term sports data partner with reliable football livescore data provider, click iSports API)