Analysing Cristiano Ronaldo's league goalscoring record over the last 11 seasons
Posted on February 11, 2020
Cristiano Ronaldo's extraordinary goalscoring exploits continued as the Juventus superstar scored his 20th Serie A goal of the season against Verona, meaning the forward has now scored 20+ league goals in each of his last 11 seasons, according to iSports football API.
( iSports API, which covers almost all ranges of football games with livescore, standings, events, line-ups, pre-match odds, statistics)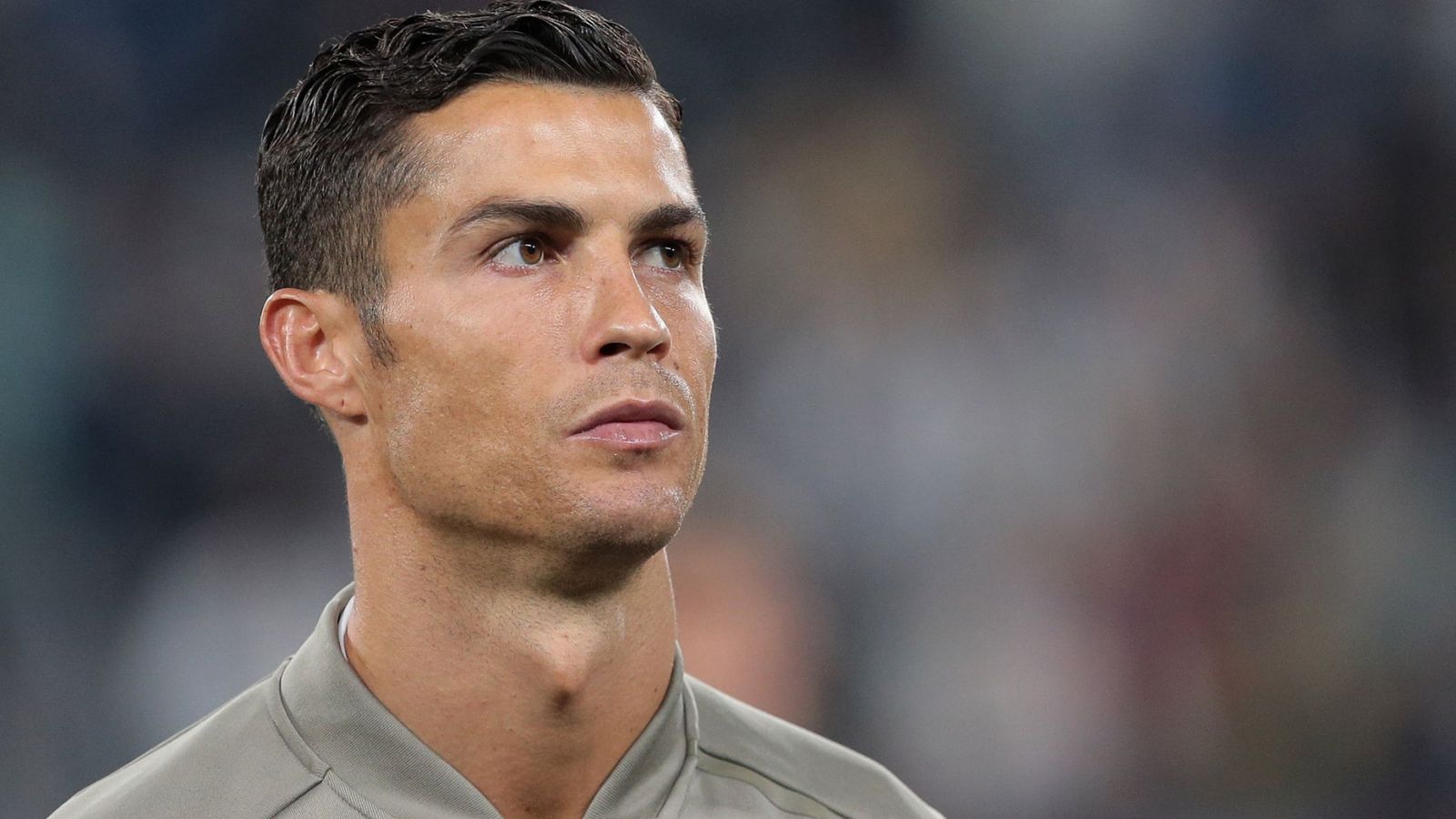 The Portuguese international is widely recognised as one of the greatest footballers of all-time, and the forward's goal also set another new record as he became the first player in the Turin side's history to score in ten consecutive league matches.
Following the five-time Ballon d'Or winner's latest landmark, we've decided to look back at Ronaldo's goalscoring league campaigns from previous seasons in what has been a truly remarkable career.
2009/10 – 26 goals in 29 appearances (Real Madrid)
Ronaldo's first season in Madrid following his world record move from Manchester United would see the marquee signing score 26 La Liga goals, coming in just 29 appearances for the Spanish side, according to iSports API.
Despite those exploits, however, Ronaldo would finish a goal behind Gonzalo Higuain as the club's top league scorer, in a season that would end without silverware as the second coming of the Galacticos took time to adapt to the pressure cooker of the Bernabeu.
2010/11 – 40 goals in 34 appearances (Real Madrid)
Whilst 20 goals is often viewed, for good reason, as a total to reach for leading strikers, Ronaldo would help elevate the game to new standards by hitting a then record 40 league goals in a single La Liga campaign during his second season in the Spanish capital.
Madrid's efforts to wrestle La Liga back from Barcelona would ultimately end in failure, though Ronaldo would enjoy the best goalscoring season of his career and claim a first Pichichi trophy, averaging more than a goal-per-league-game for the first time in his career – a feat he has since achieved on a further three occasions.
Ronaldo's efforts would also see him claim the European Golden Shoe, winning the award for the second time in his career.
2011/12 – 46 goals in 38 appearances (Real Madrid)
Ronaldo would once again raise the bar in a record-breaking season for Real Madrid, playing in every La Liga fixture as the title was secured, Jose Mourinho's side setting new standards including most points (100), most goals scored (126) and biggest goal difference (+89), as per iSports livescore API.
His 46 goals would again improve his best ever personal tally for a league season and he would register 53 goals in all competitions, whilst he would also become the first player to score against all 19 opponents in a single La Liga season.
Remarkably, however, he would finish as only the second highest scorer in La Liga, Lionel Messi becoming the first player in the history of Europe's top five leagues to score 50 times in a league season – the duo reaching unprecedented levels at the height of their great rivalry.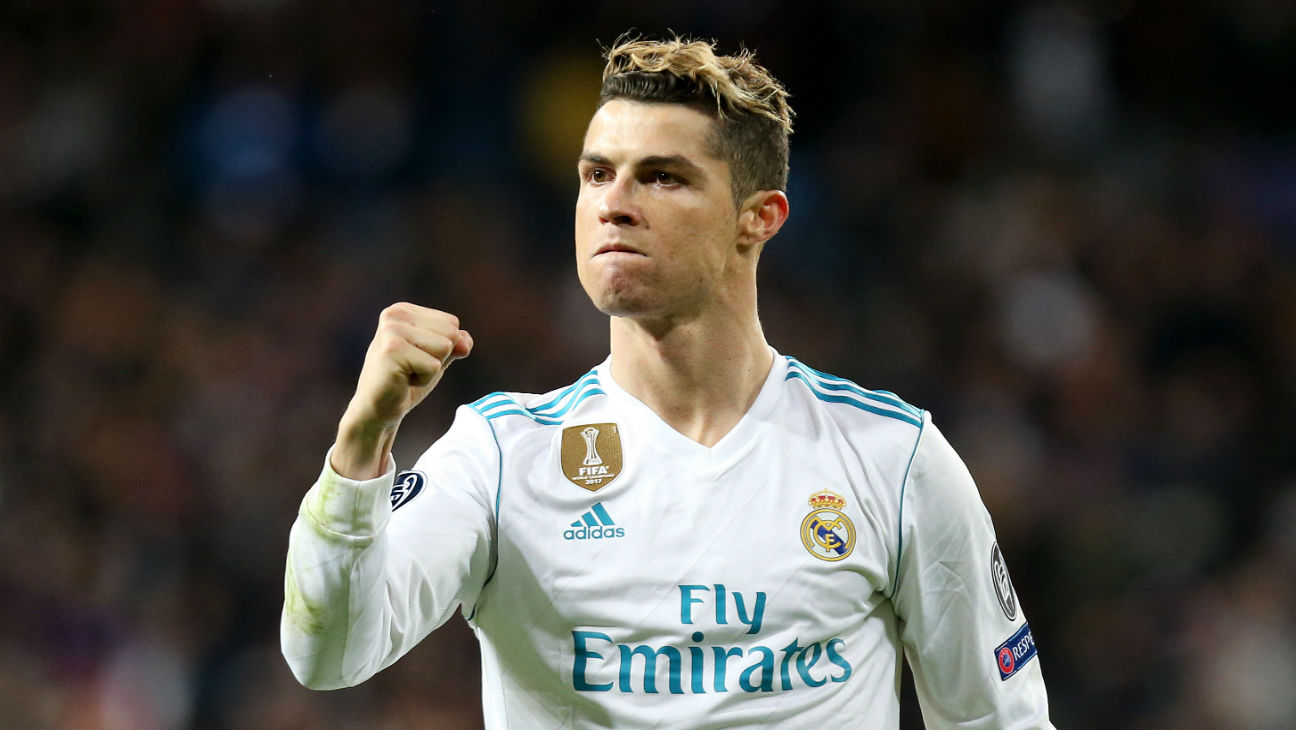 2012/13 – 34 goals in 34 appearances (Real Madrid)
The Real Madrid star's standards would dip slightly as Los Blancosfailed to defend their title, though Ronaldo would still break the 30-goal barrier for the third consecutive league season and register an average of a goal-per-game.
The 2012/13 campaign would also see CR7 score his 200th goal for the club, coming in just 197 appearances, whilst his goal-per-game ratio would be maintained throughout all competitions, scoring 55 goals in 55 games, including finishing as the top scorer in the Champions League for the second time and first as a Madrid player.
See the source image
2013/14 – 31 goals in 30 games (Real Madrid)
Injuries would restrict Ronaldo to his lowest number of appearances since his debut season in Spain, though his haul of 31 goals in 30 league games were enough to see him claim a second Pichichi trophy and a third European Golden Shoe – sharing the award jointly with Liverpool striker Luis Suarez, as per iSports football API data.
Real Madrid would ultimately suffer a disappointing La Liga season as they finished third behind champions Atletico Madrid and runners-up Barcelona, though it would prove a memorable season as the club ended their 12-year wait for La Decima by lifting the Champions League, Ronaldo becoming the first player to score in two finals for two different winning teams after earlier achieving the feat with Manchester United.
Some of his season highlights would include scoring his 400th career goal and a stunning last-minute backheeled volley against Valencia – the goal named as the best in Spanish football that season.
2014/15 – 48 goals in 35 games (Real Madrid)
The best goalscoring season of a phenomenal career, Ronaldo would hit 48 La Liga goals during 2014/15, averaging 1.371 goals-per-game throughout the league campaign and falling just two short of Messi's aforementioned record.
His tally would include 15 goals in his first eight league appearances of the season, whilst he would also become the fastest player to reach 200 goals in Spain's top-flight, achieving the feat in just 178 games, recorded by iSports football API data.
(Start free trail with you long-term sports data partner with reliable football livescore data provider, click iSports API)
Named as the winner of the Ballon d'Or for the second successive year in December, the season would be a disappointment on a team level as Real won only the Club World Cup and UEFA Super Cup, finishing as runners-up in La Liga and losing in the semi-finals in the defence of their Champions League crown.
Despite that Ronaldo would finish with 61 goals in all competitions, winning a fourth European Golden Shoe in his most prolific campaign to date.
2015/16 – 35 goals in 36 appearances (Real Madrid)
Ronaldo would smash the 30-goal barrier for the sixth successive league season in 2015/16, scoring 35 times in 36 appearances as Real finished as runners-up once more in La Liga.
That season would see the forward eclipse Raul as the club's greatest ever goalscorer in league football, scoring five times in a 6-0 thrashing of Espanyol to move to 230 La Liga goals, before moving past the Spanish great as Real's leading goalscorer in all competitions with a goal against Levante the following month.
Later in the campaign, a four-goal haul against Levante would also take Ronaldo to 252 La Liga goals, putting him behind only Messi as the competition's all-time record goalscorer, whilst he would also fire the club to a second Champions League title in three years.
2016/17 – 25 goals in 29 appearances (Real Madrid)
It's perhaps remarkable that Ronaldo's lowest goalscoring league season in Spain produced just 25 goals, a testament to the abnormal levels that have become so routine for the Portuguese great.
Whilst it may have been a less prolific season on a personal level for the star, it would be a campaign of great team success, Real securing La Liga in addition to becoming the first side in the Champions League era to defend their crown.
UEFA Super Cup and Club World Cup honours would also be added to an ever growing trophy cabinet, Ronaldo finishing the season with 40+ goals in all competitions for the seventh season in succession and winning a fifth Ballon d'Or at the end of the year, as per iSports API football data.
2017/18 – 26 goals in 27 appearances (Real Madrid)
The 2017/18 season would prove to be Ronaldo's last in the famous all-white colours of Real Madrid, and would prove a disappointing campaign domestically as Zinedine Zidane's side slumped to a third-placed finish despite Ronaldo averaging almost a goal-per-game.
Ronaldo would save his best for the European stage that season, however, firing Real to a third consecutive Champions League title and scoring one of the competition's greatest ever goals with a gravity-defying overhead kick against Juventus in the quarter-finals.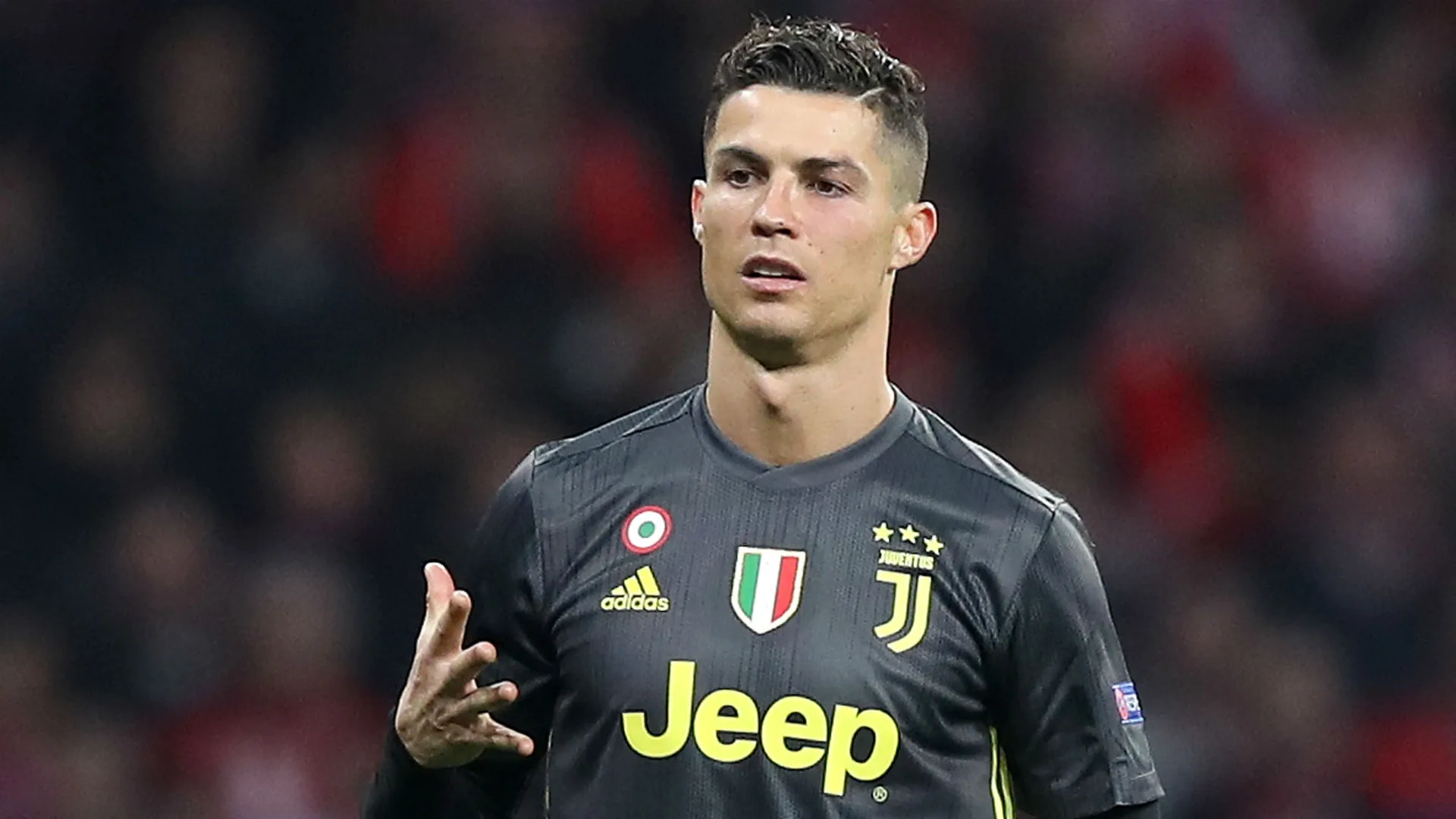 2018/19 – 21 goals in 31 appearances (Juventus)
Speaking of Juventus…
The Italian giants would capture worldwide headlines by signing Ronaldo from Madrid, the club believing that Ronaldo was the man to help them capture European glory after seasons of domestic dominance.
Whilst Champions League success would ultimately prove elusive during his maiden campaign, the forward would help the Turin side to an eighth consecutive Scudetto, scoring 21 goals in 31 appearances to finish as the fourth-highest goalscorer in the division.
His 21-goal haul may have been his lowest tally since his final season with Manchester United ten years previously, though he was still named as Serie A's Footballer of the Year following his debut season with Juventus.
2019/20 – 20 goals in 20 appearances*
Following a season of adaptation, Ronaldo is beginning to hit his best goalscoring form in Serie A, his goal against Verona the tenth consecutive league fixture in which he had found the net and taking his tally to 20 goals in just 20 appearances this season.
Juventus currently sit second and are embroiled in a tense title race with Inter Milan and Lazio, and the Bianconeri will need Ronaldo to continue firing if they are to see off the new found competition.
Averaging a goal-per-game at present, the 35-year-old is firmly in contention for a fifth European Golden Shoe and to finish as the league's top scorer in a third of Europe's five major leagues.
Reading more latest articles and news, please follow iSports API blog