Barcelona complete surprise Martin Braithwaite signing from Leganes
Posted on February 21, 2020
Barcelona have completed the surprise signing of Leganes' Martin Braithwaite after being given permission to bring in a forward outside the transfer window.
Braithwaite, 28, has signed until 2024 and could make his debut on Saturday against Eibar after Barcelona paid his €18 million release clause, according to iSports . His new release clause at Barcelona is €300m, while Leganes, battling to avoid relegation in La Liga, will not be able to sign a replacement.
(iSports API, which covers almost all ranges of football games with livescore, standings, events, line-ups, pre-match odds, statistics)
Speaking about the transfer, Leganes sporting director Martin Ortega said: "We understood the 'emergency' rule was only used in cases where both clubs agreed. This goes against the idea of all clubs being equal. We'll try everything in a situation where we've been damaged irreparably.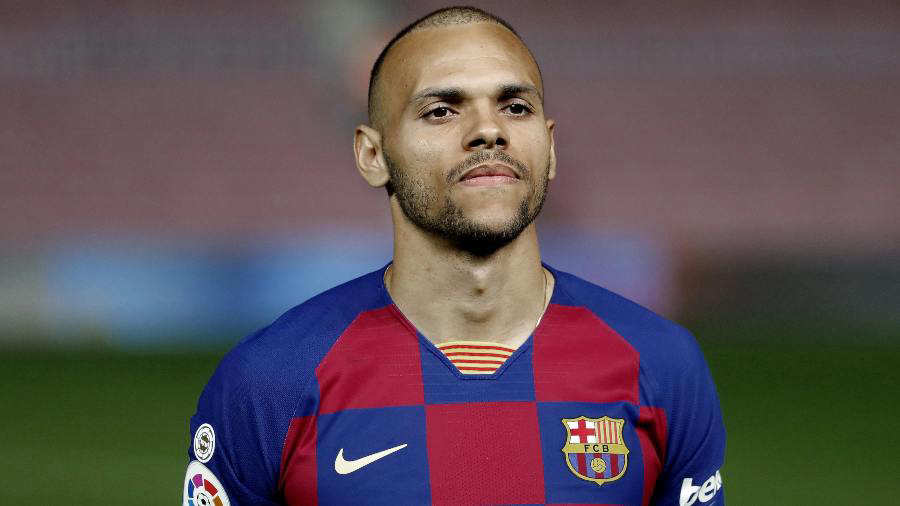 "Barca have acted in correct manner. They contacted us Monday, and the only option was to pay the clause. We cannot hold it against them as they used the rules which currently exist. But we don't think the rules are fair.
"We hope that the federation will allow us to sign a player. We will try everything to be able to do this."
Barca were given permission to turn to the transfer market by La Liga after losing Ousmane Dembele to injury for the rest of the season, but the same rule does not exist for clubs who see a player leave through their release clause.
Barca had previously explored the possibility of signing Real Sociedad's Willian Jose, Real Betis' Loren Moron, Alaves' Lucas Perez and Getafe's Angel Rodriguez, but, for different reasons, did not push forward with their interest in any of the quartet.
Braithwaite first joined Leganes in January 2019 on loan from English side Middlesbrough before making the move permanent during the summer for €5m. He has scored 13 goals in 41 appearances for the club, as per football data provider iSports API.
He has also had two spells in France, first with Toulouse, who he joined from Esbjerg FB, and later with Bordeaux on loan. Braithwaite has been capped 39 times by Denmark, scoring seven goals, according to iSports football livescore API.
Barca are also without striker Luis Suarez for the next two to three months due to a knee problem.
(Start free trail with you long-term sports data partner with reliable football livescore data provider, click iSports API)