Breaking down John Wall's total NBA salary from his career
Posted on May 21, 2020
Washington Wizards point guard John Wall will have collected $278,892,145 in NBA money once his current contract expires in the summer of 2023.
The Wizards drafted Wall with the first overall pick in the 2010 draft after playing one season for a star-studded Kentucky Wildcats roster that also boasts fellow NBA All-Star DeMarcus Cousins and two-way veteran guard Eric Bledsoe.
The explosive guard went on to have a commendable rookie season norming averages of 16.4 points and 8.3 assists per game according to iSports NBA livescore API while making $5,144,280. His efforts just fell short of grabbing Rookie of the Year which Sacramento Kings guard Tyreke Evans won.
In his second year, John Wall made $4,451,040. He finished his rookie contract with the Wizards by earning $5,915,880 in Year 3 and $7,459,925 in Year 4, as per iSports basketball API.
(iSports basketball data API covers a wide range of games and leagues with livescore, standings, events, line-ups, pre-match odds, statistics)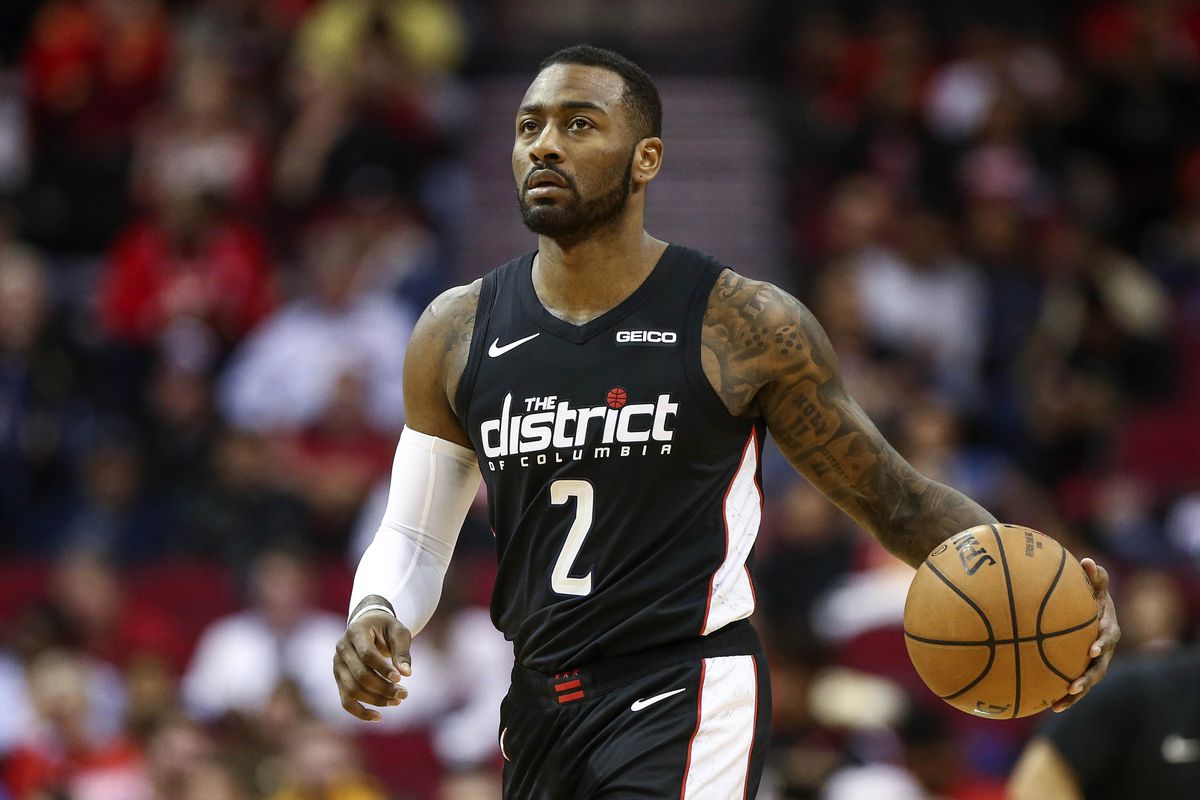 As expected, the Wizards signed Wall to a five-year, $84.8 million maximum rookie extension which kicked in during Year 5. The former Wildcat made $14,746,000 during the 2014-15 season. That was the first year of the extension.
To complete his rookie-scale extension, John Wall made $15,851,950 in 2015-16, $16,957,900 in 2016-17, $18,063,850 in 2017-18 and $19,169,800 in 2018-19. During that span, Wall averaged 21.0 points and 10.1 assists over 228 games. He also made three All-Star teams, according to iSports basketball data API.
In 2016-17, there was arguably no better point guard than Wall. He averaged 23.1 points and 10.7 assists. After that season ended, the Wizards signed Wall to a monstrous four-year, $171 million Designated Veteran Player Extension. The contract was set to kick in during the 2019-20 season.
Unfortunately, the injury bug started catching up to John Wall during the 2017-18 campaign. However, the superstar played through the ailments because that's how he was brought up to play. The wear and tear ultimately kept making Wall's pain worse. He finally made the smart decision to undergo heel surgery during the 2018-19 season after playing in 32 games, recorded by iSports basketball data.
After he got his heel surgery, though, John Wall fell at his house and tore his Achilles tendon. He was set to miss the entire 2019-20 season.
Wall has yet to fully live up to the contract due to injuries and has been the subject of ridicule among NBA circles and some far-fetched trade rumors.
Moving forward, Wall will make $41,254,920 in 2020-21, $44,310,840 2021-22 and $47,366,760 in 2022-23. He has career averages of 19.0 points, 4.3 rebounds and 9.2 assists in 573 games with the Wizards.
Stats from iSportsapi.com
(Start free trail with you long-term sports data partner with reliable basketball API provider, click iSports API)