Jazz's Joe Ingles in a bind after NBA return date announcement
Posted on June 05, 2020
Both players and fans are ecstatic about the resumption of the 2019-20 NBA season. While Utah Jazz swingman Joe Ingles shares similar sentiments, he's in a bind as to how to take care of his children and pregnant wife.
As per iSports NBA livedata, the NBA will hold closed-door games with a limited crew in Disney World in Orlando. As a bubble location, it will also house players and their families. It's good news for the players. But this may not be the case for Joe Ingles, whose pregnant wife Renae and son Jacob, who has autism, are more susceptible to the coronavirus.
(iSports NBA data API covers a wide range of games and leagues with livescore, standings, events, line-ups, pre-match odds, statistics)
"The flip side for me, which breaks your heart, is 'what you do with your family?'" Ingles told Utah's The Zone Sport Network on Thursday, as reported.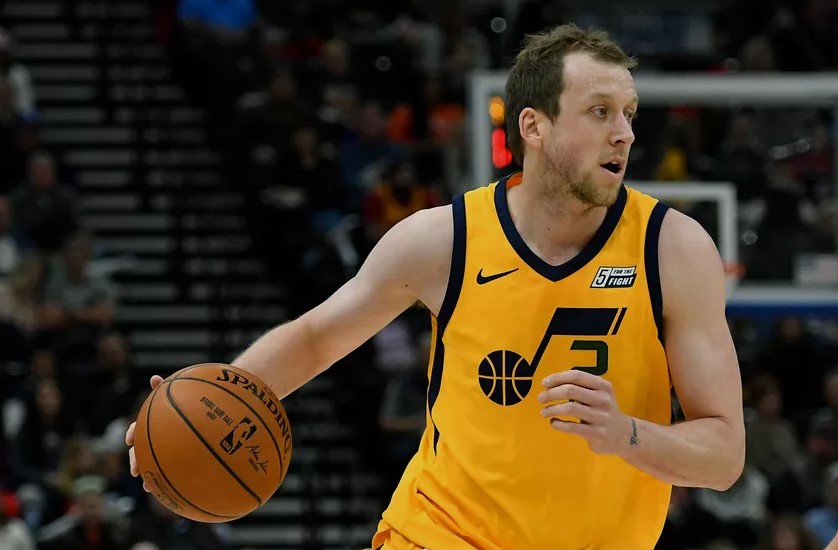 According to basketball data provider iSports API, the Jazz, who sport a 41-23 record, is one of the 22 teams set to return to action. Ingles said that his wife and son may fly back to Australia. Once the season is over, Ingles intends to rejoin them. However, Australia's strict quarantine rules are a major concern.
"You have to quarantine for two weeks in a hotel if you fly back to Australia and obviously with a pregnant wife and two near four-year-olds, that's pretty hard to do," he said.
"It's hard enough in a house to quarantine, never mind a hotel."
The NBA said that it well exercise extreme medical precautions once the season resumes. Hopefully, Ingles' concerns, as well as other players who are in a similar situation will be prioritized.
All basketball stats from isportsapi.com
(Start free trail with you long-term sports data partner with a reliable basketball API provider, visit iSports API)