Kawhi Leonard in quarantine protocol after arriving in Orlando
Posted on July 13, 2020
Kawhi Leonard is in Orlando, Florida, and going through the quarantine protocol before joining the LA Clippers for team activities.
Coach Doc Rivers confirmed Saturday that the Clippers' All-Star forward did arrive at the Walt Disney World Resort as expected after Leonard was excused by the team to tend to a family matter when the Clippers flew to Orlando on Wednesday, according to iSports NBA data.
Rivers said the Clippers players who are in Orlando are healthy, including Leonard. And that was something he could not say for much of the season. Leonard has managed a knee issue for much of the time, and Paul George eased his way into the season as he recovered from offseason surgeries on his shoulders.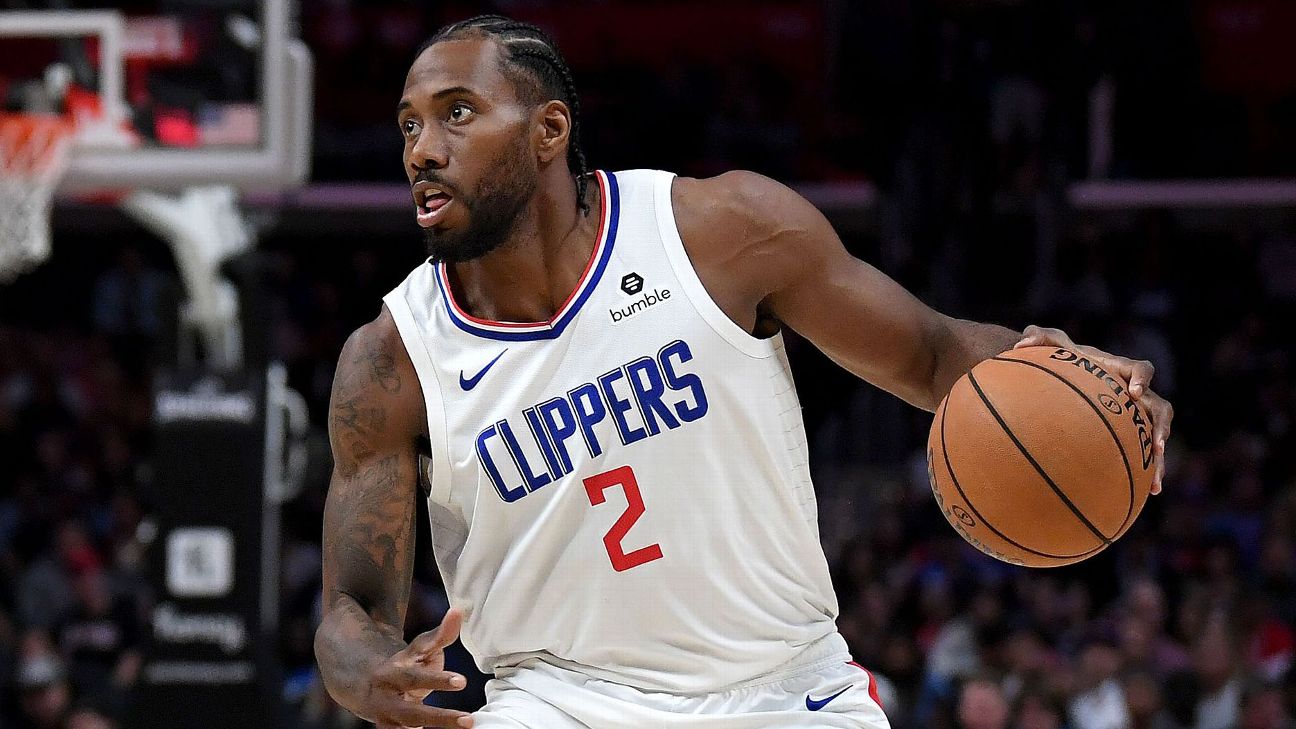 But George said his shoulders are 100 percent and that the Clippers benefited from the four-month hiatus amid the coronavirus pandemic to let nagging injuries heal. Rivers would not say how the Clippers plan to ramp Leonard back up for postseason play.
As per iSports NBA API, the Clippers (44-20) went through their second practice on Saturday as they resume their title chase. Guard Lou Williams said the Clippers held a team vote on whether to even go to Orlando and take part in the NBA restart.
Williams was "50-50" about whether to play again because he, like some other players around the league, feared that games could distract from the protests around the country against social injustice and police brutality. Williams voiced his concerns about the league being able to promote Black Lives Matter and continue the momentum the movement had.
"They always try to turn it into the military or the police," Rivers said. "There's no league that does more for the military than the NBA. But how about that senator? I'll make up a challenge. We will do things for the troops as long as he acknowledges Black Lives Matter. I think that would be really cool for him to do.
All basketball data collect from iSportsAPI.com. For more information, please visit https://www.isportsapi.com.