Carmelo Anthony's contract with Blazers now fully guaranteed
Posted on December 06, 2019
The Portland Trail Blazers will amend Carmelo Anthony's contract so that it becomes fully guaranteed for the remainder of the season, accprding to league sources.
Portland had until early January to fully guarantee the deal for the season. Anthony, 35, had signed a non-guaranteed contract last month.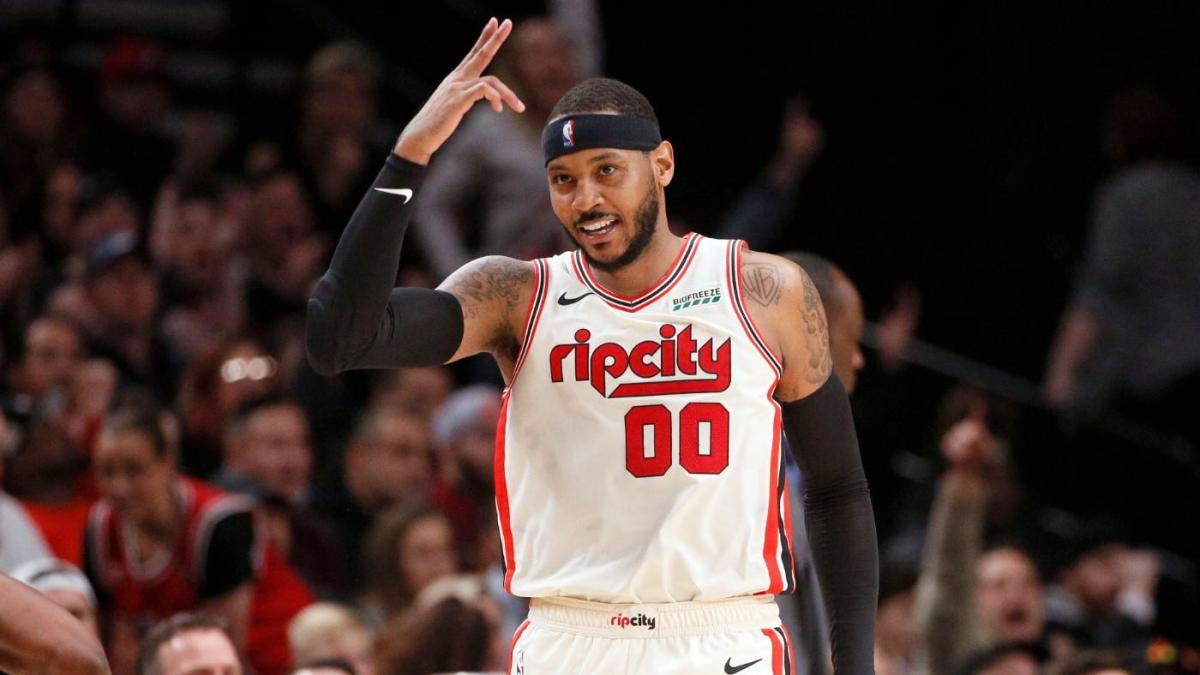 Anthony was named the Western Conference Player of the Week last week after averaging 22.3 points, 7.7 rebounds and 2.7 assists to help the Blazers go 3-0,as per iSports API. It marked the first time he was named a player of the week since the 2014 season, while he was a member of the Knicks.
Head coach Terry Stotts told ESPN Radio's Spain and Company that Anthony's addition has been "a pleasure" for the team.
"Melo's been terrific for us," Stotts said. "He's enjoying the experience. He's been a breath of fresh air for us that we needed."
Stotts said he has been impressed with Anthony's conditioning after being out of action for a year.
"We put a kind of limit/restriction on the first game or two just because we didn't want to extend his minutes not knowing what shape he was in," Stotts told Spain and Company. "But now he's playing 32-35 minutes, he played 37 minutes the other night. And for him to be out of NBA basketball for a year and be able to come in and play productive minutes for 35 minutes in an NBA game, to me, was remarkable."
Anthony poured in 20 points in 36 minutes in Wednesday night's 127-116 win over the Sacramento Kings. He is averaging 16.9 points, 5.9 rebounds and 1.8 assists per game this season, according to iSports basketball API.
For more information about sports event API, please visit iSports API.
More articles, please follow blog.