Celtics' Gordon Hayward scores 14 in return from injury
Posted on December 10, 2019
Celtics forward Gordon Hayward started in Monday night's 110-88 win over the Cleveland Cavaliers, returning to the Boston lineup ahead of schedule in his return from a broken hand.
He received a loud ovation when he was introduced and got his first basket on a fast-break layup nearly halfway into the opening quarter. He also grabbed his first rebound and had his initial assist on Jayson Tatum's 3-pointer from the left wing in the first 4 1/2 minutes of action.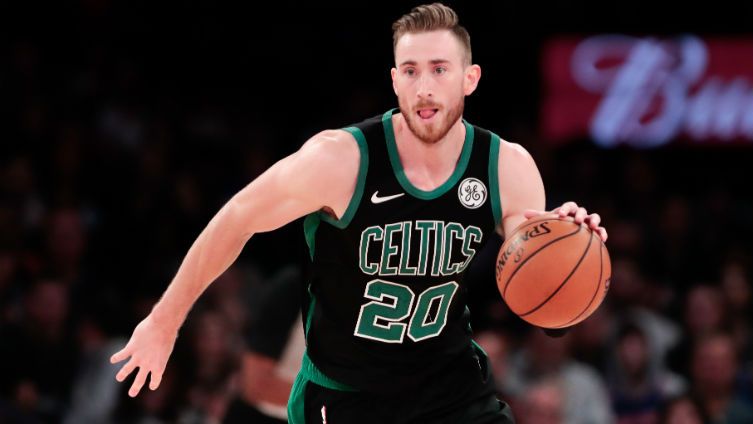 The star forward ended his night with 14 points, 5 rebounds and 4 assists in 26 minutes, recorded by iSports basketball API.
Monday marks four weeks since Hayward underwent surgery to repair the bone in his hand in New York on Nov. 11. At the time, the Celtics said he could miss up to six weeks, but Hayward said he's been focused on getting healthy while letting the exact day of his return sort itself out.
Hayward, 29, has been shooting without restrictions for more than a week. After being cleared to begin contact work last Monday, he has spent time working out with coaches as he gradually moved closer to a return. Doctors put a plate in his left hand with screws to stabilize the bone -- a procedure Hayward said made his left hand "probably stronger than my right hand," in addition to saying the bone has fully healed.
"Motion and strength is going to take a little while to get back; it's whether or not you can play through that and still be effective. That's kind of what we're determining, but the bone is healed."
That's music to Boston's ears, as the Celtics could really use Hayward. While the Celtics have largely continued their hot start, going 9-4 in the 13 games Hayward has missed since their 7-1 start with him in the lineup, his absence has led to a lot of minutes for unproven or inexperienced bench options who have largely struggled in their expanded role.
Hayward's return will allow those players to take on more appropriate roles and help Tatum, who has been forced to carry the minutes when Kemba Walker has been on the bench, with middling results.
Mostly, though, the Celtics will simply be thrilled to have Hayward back. The former Jazz forward looked to be returning to his All-Star form to start this season, averaging 18.9 points, 7.1 rebounds and 4.1 assists, shooting 55.5% from the field and 43.2% from 3-point range, as per iSports API.
For more information about sports event API, please visit iSportsapi.com.
More articles, please follow https://www.isportsapi.com/blog-list/-1.html