Pelicans set table for Zion Williamson with franchise-best 21 3-pointers
Posted on January 21, 2020
The New Orleans Pelicans sure gave Zion Williamsonsomething to look forward to.
Two days before Williamson is expected to make his regular-season NBA debut, the Pelicans hit a franchise-record 21 3-pointers on their way to a 126-116 victory over the Memphis Grizzlies.
New Orleans started the season 6-22 and at one point lost a franchise-record 13 games in a row. But roughly a month ago, just as the losing streak hit a baker's dozen, the Pelicans made some schematic changes defensively and things took off.
The Pelicans have won 11 of their past 16 games and have ended the NBA's longest active winning streak twice in their past three games: Memphis' seven-game streak on Wednesday and Utah's 10-game streak on Jan. 16, as per iSports basketball API.
(Start free trial with one of the toppest sports data povider in all sports API, visit iSports API.
So are the Pelicans playing their best basketball of the season?
"For sure," guard Lonzo Ball said. "I mean, it's a lot better than the 13 skid we had, so moving in the right direction."
Thanks to the bottom of the Western Conference, New Orleans is just 3.5 games back of the eighth spot where the Grizzlies currently sit.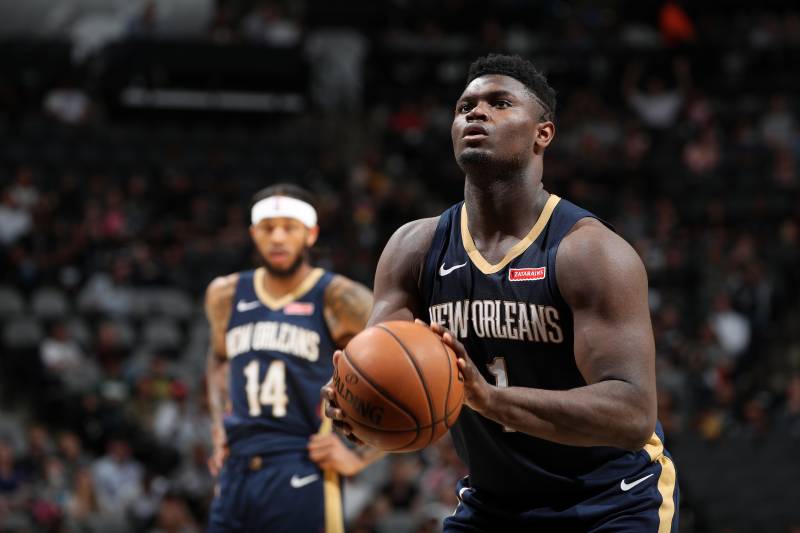 Part of the Pelicans' resurgence has come because the team has simply gotten healthier. Derrick Favors returned from a monthlong absence on Dec. 13 and immediately improved the team's defense. When Favors plays at least 24 minutes this season, New Orleans is 9-5.
Favors' presence as a screener on the offensive end has helped the Pelicans as well, but according to coach Alvin Gentry, the biggest boost has been a healthy Ball.
Ball missed some time early in the season with an adductor strain, and even though he missed only six games with the injury, it took him a while to get his footing back.
Since a five-steal performance against the Warriors on Dec. 23, Ball has averaged 15.4 points, 7.5 assists, 7.2 rebounds and 1.4 steals per game while shooting 38.6% from 3-point range, according to iSports NBA data.
"I think the pace of the game is great and Lonzo has done a great job with that," Gentry said. "I think we are finding the right people at the right time and I think our defense has been really solid."
The Pelicans got a big boost on Monday when Jrue Holiday returned to the lineup after missing seven games with a left triceps strain. Holiday came back and looked the best he has all season in tying a season high with 36 points while setting a new career mark with seven 3-pointers.
His defense also helped the Pelicans slow down Grizzlies point guard Ja Morant, who was just 1-of-5 when Holiday was the primary defender. Morant had three points through three quarters but finished with 16 on 5-of-14 shooting, recorded by iSports basketball data.
(visit your long-term reliable sports data partner, click iSports API.
"I thought (Jrue) got us off to a great start," Gentry said. "More so than anything, his defense on Ja was great. Ja is having a hell of a year, so for Jrue to come back and play against him and lock in on him like that ... the kid is relentless, I'll tell you he just keeps coming at you. He's going to be a terrific player in this league for a long time. I thought Jrue did an outstanding job on him."
Holiday, who had been working out with Williamson playing three-on-three and four-on-four pregame while he was out injured, had been itching to get back on the floor.
"You see how well the team has been doing, and how they have been fighting and beating good teams and playing very well." Holiday said. "I just wanted to get back out there with them. The performance I had was just juice and I guess I just had the hot hand."
The constant for the Pelicans this season has been the play of Brandon Ingram, who is averaging a team-high 25.6 points per game. In fact, Ingram is averaging career highs in rebounds (6.7), assists (4.4), 3-point percentage (39.9%) and free throw percentage (85.8%), as per iSports API basketball data.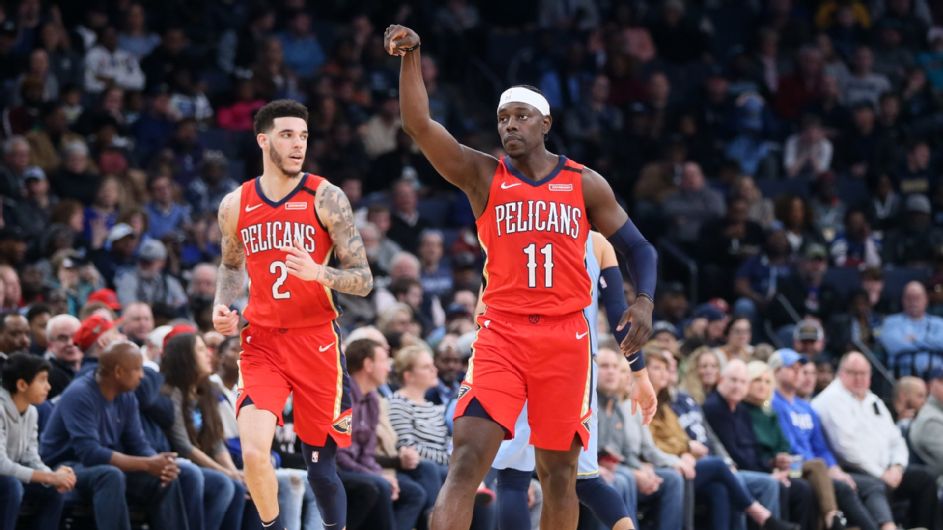 Ingram had a career-high 49 points against the Jazz and has blossomed into the team's No. 1 option.
"He's worked extremely hard to improve his 3-point shooting," Gentry said. "He's done it with his free throw shooting. He's in there every day putting in the work. To me, I'm sure I'm a little bit biased, but I'd be really disappointed if he didn't make the All-Star team."
Ingram said he's looking forward to getting on the court with Williamson, who again watched intently from the sidelines in a hooded sweatshirt and a sports coat. Ingram predicts there won't be many seats left once people get a look at the No. 1 overall pick.
"It's going to be sold out," Ingram said. "Every single night. When they start to see Zion playing, it's going to be sold out."
The Pelicans' plan is to start Williamson against the Spurs on Wednesday (9:30 p.m. ET on ESPN) while monitoring his minutes. Last week, Pelicans executive vice president of basketball operations David Griffin said the team won't have a "hard minutes restriction" on Williamson but will play him in short "bursts" in order to keep him fresh.
But Gentry knows that Wednesday will be a little different from your average regular-season NBA contest.
"One, it's going to be a circus and everyone knows that," Gentry said. "What we have to do is focus on the task at hand and that is playing a really good San Antonio team ... It is going to be good to get him out there. I think the big thing for us is we just need to get him out there so all of this goes away and then we can start to figure out rotations and how we are going to play and things we are going to do.
"We have gone back already and looked at a bunch of stuff from preseason so we will just try to integrate him right into what we're doing."
For reading more latest articles and news, please follow iSports API blog.