Hawks' Clint Capela to miss at least 2 more weeks with heel injury
Posted on February 20, 2020
The Hawks say newly acquired big man Clint Capela will be re-evaluated in two weeks as he continues to recover from a heel injury.
The team says Capela started "participating in modified shooting while continuing non-impact conditioning and strength work as part of his rehabilitation." He hasn't played since Jan. 29 due to the injury.
Atlanta acquired Capela as part of the 12-player deal with the Rockets and Wolves ahead of the trade deadline earlier this month. He was averaging 13.9 points and 13.8 rebounds for Houston this season, according to iSports API basketball data.
(iSports API covers almost all ranges of sports games with livescore, standings, events, line-ups, pre-match odds, statistics)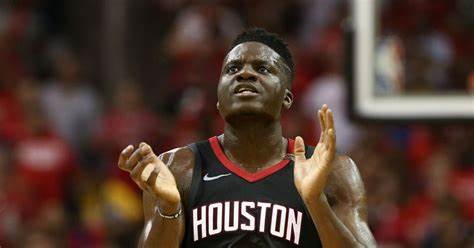 Another player Atlanta acquired at the deadline, Skal Labissiere, also will be re-evaluated in two weeks, the Hawks said Wednesday.
Labissiere, out since Dec. 28, continues to rehab a knee injury, the team said.
(Start free trail with you long-term sports data partner with reliable football livescore data provider, click iSports API)