Historical Database
1
1600+ Leagues & Cups
1600+
Leagues & Cups
Football - Historical Database NEW
This product provides 17-year football historical database file, including schedules & results, stats, profile, odds, etc. It's one-time cost, opened by SQL Server 2017 or newer versions. Contact sales for more details.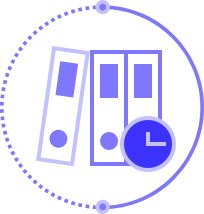 FAQ
How many leagues & cups does this plan cover?
Please check the coverage list above.
How can I start free trial?
Register and then log in. Enter the free trial page by clicking button Start Free Trial. Submit the sport you want to try, then the free trial begins.
What brand of cards can I use when subscribing plans?
Visa, Mastercard,American Express and PayPal payment are accepted. Make sure your card balance is enough to pay.
How can I get tenichcal support?
Please log in and create a ticket, our engineer will reply you in one business working day.
FURTHER INFO

Find More FAQs
Customer Cases

iSports provides great API support which helps us a lot. I would undoubtedly recommend it to those who are eager to find a high quality data services and trusted businiess partner.

We have been working with iSports for a while and their data is always fast and reliable. Thank you for providing us with such high quality data and we are really satisfied with your services.

We are start-up company, so we must find a data supplier that can provide us data services with affordable price. iSports is definitly the partner we are looking for. They save our money and serve us great services. It really helps me a lot.
Free Trial with All Features for 15 Days

Contact