Live animation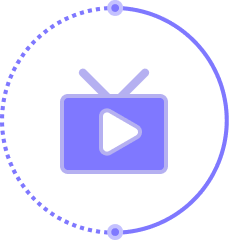 Basketball - Live animation NEW
Providing global basketball matches animation data at all leagues, through the animation form real-time show the latest process, ball, foul, binary data culvert hit and miss, missed a three-point shooting, three points, free throws, missed a free throw, pause, ball, section (overtime) state game events, such as reduction competition situation in detail.
$1399
Quarterly


33% off
$4199
Yearly

50% off
Pay Now: $1399
≈ $466.33 per month, saving $698 per quarter
Subscribe Now!
This Product includes 1 API Endpoints
Live animation - Schedule & Results
This API is used to get the results of live basketball animation matches; The return schedule time range is the past 4 hours and the next 24 hours.
FAQ
How many leagues & cups does this plan cover?
Please check the coverage list above.
How can I start free trial?
Register and then log in. Enter the free trial page by clicking button Start Free Trial. Submit the sport you want to try, then the free trial begins.
What brand of cards can I use when subscribing plans?
Visa, Mastercard and American Express are accepted. Make sure your card balance is enough to pay.
How can I get tenichcal support?
Please log in and create a ticket, our engineer will reply you in one business working day.
FURTHER INFO

Find More FAQs
Free Trial with All Features for 15 Days

Contact