Historical Database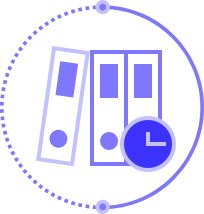 Football - Historical Database NEW
This product provides 17-year football historical database file, including schedules & results, stats, profile, odds, etc. It's one-time cost, opened by SQL Server 2017 or newer versions. Contact sales for more details.

Ask sales for prices
Contact Sales
Global Coverage
Our football data coverage includes 1600+ major leagues and cups all over the world.
FIFA World Cup

La Liga

France Ligue 1

Holland Eredivisie

USA Major League Soccer

Women's World Cup

German Bundesliga

UEFA Champions League

Russia Premier League

Turkish Super Liga

English Premier League

Italian Serie A

Portugal Primera Liga

Brazil Serie A

Argentine Division 1
View All
FAQ
How many leagues & cups does this plan cover?
Please check the coverage list above.
How can I start free trial?
Register and then log in. Enter the free trial page by clicking button Start Free Trial. Submit the sport you want to try, then the free trial begins.
What brand of cards can I use when subscribing plans?
Visa, Mastercard,American Express and PayPal payment are accepted. Make sure your card balance is enough to pay.
How can I get tenichcal support?
Please log in and create a ticket, our engineer will reply you in one business working day.
FURTHER INFO

Find More FAQs
Free Trial with All Features for 15 Days

Contact