Live animation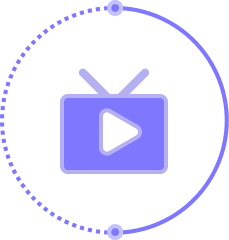 Football - Live animation NEW
Provide animation data of league and cup matches at all levels around the world, showing the latest progress of matches in real time in the form of animation, covering 42 events such as dangerous attacks, penalties, shots on target, shots off target, red and yellow cards, etc., and detailed reversion of matches. According to the product demand, can support the APP, H5, PC multiterminal, nested iFrame/WebView, but is more simple, is more efficient to develop.
$3099
Quarterly


20% off
$9399
Yearly

40% off
Pay Now: $3099
≈ $1033.00 per month, saving $798 per quarter
Subscribe Now!
This Product includes 1 API Endpoints
Live animation - Schedule & Results
• This API is used to obtain the results of the live animation match schedule;
• The return schedule time range is the past 4 hours and the next 24 hours.
FAQ
How many leagues & cups does this plan cover?
Please check the coverage list above.
How can I start free trial?
Register and then log in. Enter the free trial page by clicking button Start Free Trial. Submit the sport you want to try, then the free trial begins.
What brand of cards can I use when subscribing plans?
Visa, Mastercard,American Express and PayPal payment are accepted. Make sure your card balance is enough to pay.
How can I get tenichcal support?
Please log in and create a ticket, our engineer will reply you in one business working day.
FURTHER INFO

Find More FAQs
Free Trial with All Features for 15 Days

Contact